The information on this site may not be reproduced in any form on the Internet or any other medium without express written permission from EDC.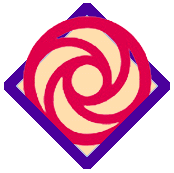 3D Films
| | | |
| --- | --- | --- |
| | | |
| Magic Journeys - Coming in the future. Until then, here are the lyrics to the Magic Journeys song as presented on the Official Album cassette/CD. If you have a video or audio recording of Magic Journeys, please email me! | Captain EO replaced Magic Journeys in 1986 and brought many new special effects to EPCOT. Here is the complete script and a brief introduction about the creation of this attraction. | The Imagination Institute is holding their annual "Inventor of the Year Awards" ceremony and you are lucky enough to be in the audience. This year's award goes to Professor Wayne Szalinski, the inventor of the shrinking and enlarging machine. This special effects filled 3-D attraction utilizes very realistic effects both on screen and off. WARNING: If you have not experienced this attraction in person, you may NOT want to read the script because it gives all of the great surprises away. |
Magic Journeys | Captain EO | Honey, I Shrunk the Audience
JII Ride Script Part 1 | JII Ride Script Part 2 | Image Works | 3D Films | JII Fact Sheet
Return to: JII Introduction | EDC Gateway
---

If you have any questions, comments, or corrections regarding this site, please contact the EDC Webmaster.
© EPCOT Discovery Center
Created May 23, 1997 / Last modified November 19, 2001
---
DISCLAIMER: Use of the EDC site signifies your agreement to the terms of use detailed in the Complete Disclaimer. This is a fan based site and is to be a source of entertainment and information. This site is NOT affiliated with or endorsed by the Epcot theme park and The Walt Disney Company. All photos presented within this site are © Copyrighted by EDC unless otherwise noted.