Journey Into
Imagination
Introduction
---
Attractions:

Journey Into
Imagination Ride
Script Part 1

JII Ride Script
Part 2

Image Works

---
Magic Journeys
Lyrics

Captain EO Part 1

Captain EO Part 2

Honey, I Shrunk
the Audience
Pre-Show 1

HISTA Pre-Show 2

HISTA Script Part 1

HISTA Script Part 2
---
Extras:

JII Fact Sheet

---
---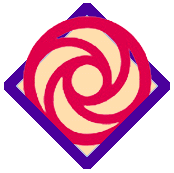 The information on this site may not be reproduced in any form on the Internet or any other medium without express written permission from EDC.
Presented by
The Journey Into Imagination Pavilion, Presented by Kodak, opened on October 1, 1982, with Magic Journeys (closed February 9, 1986) and Image Works (closed October 10, 1998). The Journey Into Imagination Ride opened on March 5, 1983, and closed on October 10, 1998. Captain EO replaced Magic Journeys on September 12, 1986 and then closed on July 6, 1994. Honey, I Shrunk the Audience opened on November 21, 1994. The pavilion was renamed IMAGINATION! on October 1, 1999 when Journey Into Your Imagination and the new Image Works, The Kodak "What If?" Labs, opened.
The information on this site may not be reproduced in any form on the Internet without express written permission from EDC.
Journey Into Imagination
Fact Sheet
Journey Into Imagination Ride | Image Works | 3D Films
According to Kodak, 4% of all amateur photographs are taken at Disneyland and Walt Disney World.
Dreamfinder was modeled after Imagineer Joe Rhode who later oversaw the development, construction, and operation of Disney's Animal Kingdom. Dreamfinder's voice was supplied by comic actor Chuck McCann and Ron Schneider. The voice of Figment was a little harder to cast. Imagineers tried men, women, boys, and girls even having adults inhale helium, but no one had the right voice. Until they found veteran performer Billy Barty whose voice was perfect for the 3 foot tall purple dragon.
Tony Baxter recalls watching a "Magnum P.I." episode in which Magnum had hidden a goat in Higgins' yard and the garden had been torn up. Higgins, who didn't know the goat had been there, was convinced something was tearing up his garden. Magnum replied that it was just a figment of his imagination. Higgins then said "Figments don't eat grass!" That line sparked Tony's imagination to create a character "that everyone knows about and has never been visualized." (Quotes from "The E-Ticket" Magazine.)
Steve Kirk did the initial rough drawing of Figment and X. Atencio made it lovable "in a way that kids could relate to."
One of the world's largest holograms can be seen on the left side of the ride vehicle as you enter the Dreamport in the "Deep Thoughts" container.
Across from where Figment is sitting in the "Nightmare" book that is hanging from the ceiling, to the right of the ride vehicles, is the giant spine of a book that reads "Something Wicked." This is a reference to Disney's Halloween film release in 1982 called "Something Wicked."
Right after the Dreamport in The Arts scene to the right of the ride vehicles is a white "plant" vine that has the familiar Mickey ears.
In the Science and Technology scene, on the globe (just before you reach Figment's portal) off the southeast coast of Australia is a Mickey Mouse shaped island.
The portals that you pass by just after the Science and Technology scene and before the Dreamfinder/Crystal Ball scene were originally intended to have film effects projected in them indicating that from this point there are an infinite number of paths available. The films were never produced, so in the final days before the official opening, Imagineer Tony Baxter collected some scrap plastics and set pieces and improvised the signs you see there today.
Over 78 new special effects were created by Disney Imagineers for the Journey Into Imagination pavilion - more than all of those found in Walt Disney World on opening day in 1971.
Like most songs, "One Little Spark" went through several revisions and had several verses written before the final version was settled on. Usually those scrapped verses never make it to the public, but one verse of "One Little Spark" has. In "A Souvenir Disney Songbook - Favorite Songs from Disneyland & Walt Disney World" (© 1994 Hal Leonard Publishing Corp.), this "lost" verse can be enjoyed:
One little spark
One flight of fancy
Shines up the dark
So that we can see
When things look grim
And nothings going right
One little spark
Clicks on the light
And here's another "lost" verse that was originally going to be just between when Dreamfinder says "And every sparkling idea can lead to even more." and just before the "So many times, We're stumbling in the dark" line:
One bright idea
One right connection
Can give our lives
A new direction
So many times we're stumbling in the dark
And then, Eureka! - that little spark!
JII Ride Specifications
| | |
| --- | --- |
| Capacity: | 2,576/Hour |
| Show Time: | 13:00 Minutes |
| Cycle Time: | 15:00 Minutes |
| Type of Ride System: | Wedway/Omnimover |
| Maximum Number of Vehicles: | 92 |
| Spare Vehicles: | 8 |
| Seats per Vehicle: | 7 |
| Vehicles per Train: | 4 |
| Ride Length: | 1,460 Feet (438 m) |
| Ride Speed (average): | 0.88 to 5.00 Feet/Second (0.264 to 1.5 m/s) |
| Total Pavilion Square Footage: | 128,173 (11,535.57 m2) |
---
Each straight pin in the giant pin screens had to be identical, so one artist who worked on the project spent a month at the Dayville, CT, pin factory checking each pin for perfection.
In the Stepping Tones room, the first group of tones in the room re-create the music heard in "Close Encounters of the Third Kind." A San Francisco composer "orchestrated" all of the tones so that all possible musical combinations would work together to sound pleasing to the ear.
Image Works Specifications
| | |
| --- | --- |
| Capacity: | 2,800/Hour |
| Attraction Type: | Free Flow Exhibits |
| Area Capacity: | 600 - 800 |
| Square Footage: | 19,194 (1727.46 m2) |
---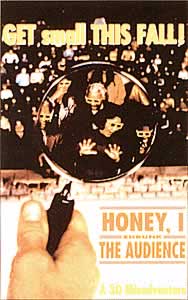 3-D Technology:

The 3D system used for Disney 3D films was created by Walt Disney Imagineering with technical consultation from Eastman Kodak. The 65mm 3D camera was developed and first used for Magic Journeys. It films at up to 75 frames/sec (standard movies are shot at 24 frames/sec). This produces the sharpest images ever achieved in 3D. Also, for the first time ever in 3D, slow motion and high speed shots were possible.

Magic Journeys - contained the first 3D screen use of computer-generated special effects.
Captain EO - live theater special effects were added: lasers, fiber optic stars, and fog effects were synchronized with the action on screen.
Muppet Vision 3D - the first film to combine Audio-Animatronics and in theater special effects with 3D.

"To produce a three-dimensional effect, two synchronized projectors are used: one projects the image for the right eye, the other for the left. The two images are polarized differently so that, when viewed through special glasses, only one image can be seen by each eye. The depth of the image is determined by the distance between the projectors and the direction they point." - Epcot Field Guide
The projectors are mounted on rigs which enable them to move closer or farther apart while they remain aimed at the same point. This creates greater or smaller three-dimensional depths of field.
Honey, I Shrunk the Audience Facts
This promotional poster (right) was used in the late summer and early fall of 1994 outside the JII pavilion when HISTA was under construction.
Eric Idle (Monty Python's Flying Circus) stars as the Chairman of the Imagination Institute in Honey, I Shrunk the Audience. However, he wasn't planned to be in the show at all. "It was totally by mistake," Idle says. "I was sitting in a bar with Marcia Strassman (who plays Diane Szalinski) and she said that the actor in this movie she was about to work on had fallen ill. And I said, as a joke, 'Well, I'm not doing anything tomorrow.' So, the next day they called up and said, 'Can you come and be in it?'" Can you picture anyone else as Dr. Nigel Channing?
To make the shrinking effect believable, the movie had to be shot as if it were a live stage show. That meant that there could be no close-ups or camera angle changes. This made filming the movie much more difficult. That is why there is smaller screen to the left of the main screen. This smaller screen shows close-up shots that were taken by the on-stage cameramen who are demonstrating Szalinski's Hands Free Video Camera Helmet.
A small, but great effect to add to the believability that the movie is a live stage show is in the upper left corner of the screen. The screen is angled just a little bit so that the screen is not a perfect rectangle like normal movie screens are. To carry the effect through, in the movie/on stage, the ceiling of the stage area is angled in just the same way.
Some of the video special effects include the use of: blue screens, morphing, superimposing, and computer generated creatures.
Both a real dog and a puppet head were used for Quark, the dog. The puppet head was three times larger than normal and was filmed in front of a 1/12th size miniature curtain.
Tokyo Disneyland got its own version of HISTA on April 15, 1997. Their version is called MicroAdventure! Disneyland's New Tomorrowland is also home to HISTA. Their version (with a different video pre-show) opened May 22, 1998. HISTA replaced Captain EO at Disneyland Paris in 1999.
Executive Producer: Thomas G. Smith (worked on both "Honey" films as well as "Captain EO" and "Muppet Vision 3D")
Director: Randal Kleiser (also directed "Honey, I Blew Up the Kid")
Writer: Steven Spiegel
Director of Photography: Dean Cundey ("Back to the Future")
Effects by: Cobitt Design Inc.
Main Characters (in alphabetical order):


Eric Idle - Dr. Niles Channing
Rick Moranis - Wayne Szalinski
Robert Oliveri - Nick Szalinski
Marcia Strassman - Diane Szalinski


Other Crew Members:


Eric Brevig - visual effects
Jeffrey Diamond - digital effects
Peyton Reed - pre-show director
Michael Van Himbergen - digital effects

Captain EO Facts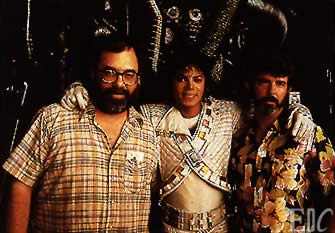 Francis Coppola, Michael Jackson and George Lucas posing during production of the film. ©Disney
Stars: Michael Jackson, Angelica Huston, Dick Shawn
Executive Producer: George Lucas
Director: Francis Coppola
Lucasfilm and Walt Disney Imagineering developed/used over 150 special effects.
The name EO comes from the name of the Greek goddess Eos - the Goddess of Dawn. She has been depicted as a goddess whose "rosy fingers opened the gates of heaven to the chariot of the sun."
Captain EO is the only attraction to open at both Walt Disney World and Disneyland within such a short period of time (6 days). EPCOT's Captain EO opened on September 12 and Disneyland's opened on September 18, 1986. Most attractions debut at one park and, if successful, are copied at another Disney park a year or more later.
Captain EO also played at Tokyo Disneyland from March 20, 1987 to September 1996 and at Disneyland Paris since April 12, 1992. It closed at Disneyland Paris on August 17, 1998.
Imagination Institute/Magic Eye Theater Specifications
| | |
| --- | --- |
| Capacity: | 1,714/Hour |
| Show Time: | Magic Journeys =14:00 Minutes/Captain EO & HISTA= 17:00 Minutes |
| Cycle Time: | Magic Journeys =17:00 Minutes/Captain EO & HISTA= 20:00 Minutes |
| Attraction Type: | Theater |
| Theater Capacity: | 600 (HISTA=570) |
| Square Footage: | Total: 15,775 (1419.75 m2) |
| Queue Area: | 2,080 (187.2 m2 |
| Main Show: | 9,020 (811.8 m2 |
| Pre-Show: | 2,952 (265.68 m2) |
| Post-Show: | 720 (64.8 m2) |
This information courtesy "EPCOT Field Guide" (© The Walt Disney Company), "Birnbaum's Walt Disney World 1997" (© 1996 Hearst Business Publishing, Inc. and The Walt Disney Company), "EPCOT Center: A Profile" (© 1982 Walt Disney Productions) among other sources.
---
For another in-depth look at Journey Into Imagination and its star, Figment, visit Figment's Imagination
---
JII Ride Script Part 1 | JII Ride Script Part 2 | Image Works | 3D Films | JII Fact Sheet
Return to: Imagination Introduction | EDC Gateway
---

If you have any questions, comments, or corrections regarding this site, please contact the EDC Webmaster.
© EPCOT Discovery Center
Created May 23, 1997 / Last modified November 20, 2001
---
DISCLAIMER: Use of the EDC site signifies your agreement to the terms of use detailed in the Complete Disclaimer. This is a fan based site and is to be a source of entertainment and information. This site is NOT affiliated with or endorsed by the Epcot theme park and The Walt Disney Company. All photos presented within this site are © Copyrighted by EDC unless otherwise noted.