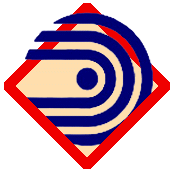 The information on this site may not be reproduced in any form
World of Motion and Test Track Concept & Construction Pictures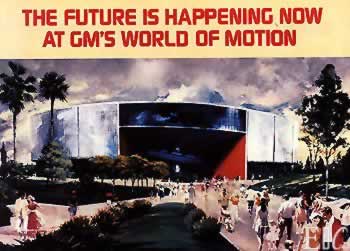 Concept drawing of World of Motion pavilion ©Disney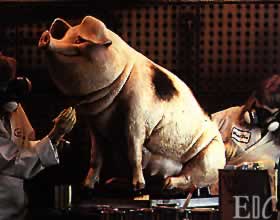 A pig is painted before he is shipped to Florida ©Disney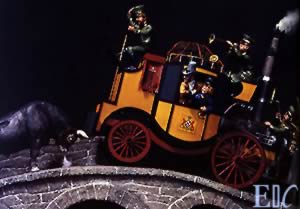 Model of steam wagon ©Disney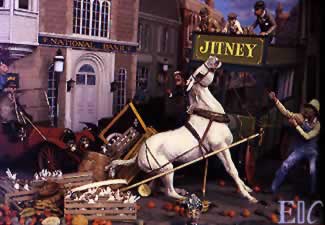 Model of Big City scene ©Disney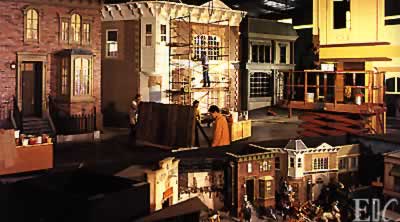 Construction, with model in foreground, of Big City scene ©Disney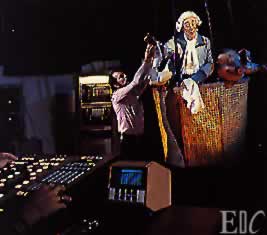 Programming the Audio-Animatronics for the Lighter-Than-Air Balloon scene ©Disney


This concept drawing shows a more futuristic looking vehicle. Imagineers felt that if it looked too futuristic it would soon become dated. The design was modified throughout the design process to what was built. ©Disney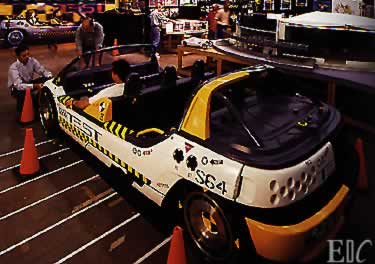 Imagineers checking out a Test Track ride vehicle. Note the scale model of the pavilion off to the right. ©Disney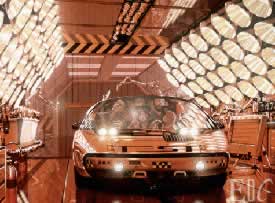 Hot Environmental Chamber concept drawing ©Disney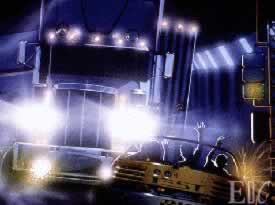 Evasive Maneuver concept drawing ©Disney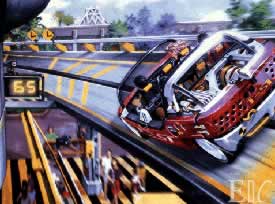 Concept showing ride vehicle pass in front of pavilion at 65mph ©Disney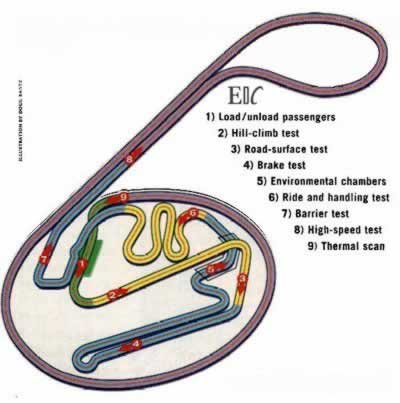 Ride Track Layout showing where the tests take place ©Disney
The press release below (February 7, 1997) gives a little information about the real Milford Proving Ground and GM's advanced test dummies. The article following, talks about GM's marketing reasoning behind their EPCOT presence.
General Motors Test Track: The Thrill of Automotive Safety
LAKE BUENA VISTA, Fla., Feb. 7 /PRNewswire/ -- Behind the thrill-ride appeal of Epcot's new Test Track lies General Motors' (NYSE: GM) long-standing commitment to automotive safety.
The soon-to-open Test Track at Walt Disney World's Epcot offers a spectacularly realistic re-creation of GM's Milford Proving Ground, including an almost too-close-for-comfort high-speed barrier test in which riders seemingly replace crash test dummies. Visitors will experience the thrill of a Test Track and a behind-the-scenes glimpse of how GM incorporates the safety testing conducted at the Milford Proving Ground into the development process of each car and truck long before they reach the showroom.
"It's not often that consumers get a behind-the-scenes look at how our vehicles are developed and how much effort goes into vehicle testing," says Philip Guarascio, vice president and general manager of marketing and advertising for GM's North American Operations. "In addition to its high entertainment value, Test Track will provide our guests with a better understanding of GM's commitment to safety, quality and advanced technology."
"The work done by GM research engineers has set new standards for the industry and contributed to the substantial reductions in the number of automotive crash fatalities and serious injuries," says Guarascio. "Test Track is an extension of that safety effort."
The Milford Proving Ground: The Real Test Track
The exhilarating experience that riders on Test Track will share during the brief -- but intense -- ride represents only a fraction of the testing GM carries out each day at the Milford Proving Ground, the GM facility northwest of Detroit that is the inspiration for Epcot's Test Track.
The brainchild of legendary GM Chairman, Alfred P. Sloan, the Milford Proving Ground was founded in 1924 to provide engineers and designers with information on vehicle performance when subjected to a battery of tests in a controlled environment that closely mimicked the "real world" experience of GM customers.
What began as a 1,125-acre facility with two buildings and five and 1/2 miles of test roads, four miles of which were gravel, has evolved into 4,000 acres of property with 128 miles of different test roads of every conceivable material, 106 buildings and laboratories totaling nearly 2 million square feet and 4,700 employees in a seven-day, 24-hour operation.
In 1994, the Milford Proving Ground achieved two significant milestones: the one billionth test mile driven and the 10,000th safety crash test conducted -- both more than any other manufacturer. Each year, in fact, fifteen million miles are logged and 2.4 million gallons of gasoline consumed as part of GM's quest for safety and quality at Milford.
Crash testing is the most spectacular part of the development process at the Milford Proving Ground, but it is just one of the hundreds of different activities conducted there. Tests are conducted to validate and test new parts, components, safety systems, electromagnetic compatibility, emissions, noise and vibration, brakes, and other factors affecting vehicle development. The validation and development activity work ensures that current and future GM products meet and exceed customer and federal requirements.
In addition to road testing, the Milford Proving Ground conducts activities that center around laboratory operations designed to improve GM's vehicles at the design and component stage before final production. As an integral player in the vehicle development process, Milford plays a major role in the validation of General Motors vehicles.
It's About Safety, Dummy
Visitors to Epcot's Test Track will be in charge of their test vehicles, but at times may feel more like the dummies that GM uses to collect data during crash tests.
To gauge the impact of the more than 500 international car crashes carried out each year at Milford and other GM test facilities around the world, GM makes extensive use of anthropomorphic test devices (ATD) -- better known as crash test dummies.
GM has been the leader in the development of these sophisticated crash test devices, from the creation of the Hybrid I dummy in 1971, to better monitor the complicated forces on the human body during a crash situation. With the Hybrid I dummy, GM began a practice that continues today -- sharing its ATD technology with the entire industry.
At nearly $100,000 each, the ATDs used by GM are considerably more than extreme life-like mannequins that come in all weights and sizes. Each dummy is wired with sensors that transmit dozens of continuous measurements to a computer recording an incoming stream of data 4,000 times during the two- fifths-of-a-second duration of a crash.
To help further refine crash-related data, ATDs are specialists.
SID, for example, is a "side-impact dummy," that specializes in collecting data on side impacts. Working with the Society of Automotive Engineers, GM researchers are currently perfecting BioSID, or "Biofidelic Side Impact Dummy," whose realistic mimicry of the human response may be used as the basis for a new federal standard for ATDs.
Full-Scale Tests
GM carries out about 12 full-scale tests a week for a variety of purposes, including certification/validation to be sure to meet -- and exceed -- U.S. and international safety standards. The testing, which includes crash tests into moving and stationary barriers, even simulates a vehicle hitting a deer -- a test used to help engineers design airbag systems to prevent premature or unnecessary deployment of the bag.
HYGE Sled Tests
The inspiration for the vehicles in which riders are transported through Test Track is a HYGE sled that is used in place of actual vehicles in controlled crash tests. "HYGE," which stands for hydraulic-controlled gas- energized, is a test sled that allows engineers at Milford to simplify the testing process dramatically while still obtaining the necessary data.
"The collaboration between Walt Disney World and General Motors that will result in Test Track will provide Epcot visitors with an excellent introduction to the breadth and the depth of GM's commitment to automotive safety," says Guarascio. "But it still represents only the tip of the iceberg when it comes to what we actually accomplish at the Milford Proving Ground week in and week out throughout the year."
---
GM, Disney put visitors in driver's seat at Epcot
By Daniel Howes
The Detroit News
February 7, 1997
General Motors Corp. is transforming its bubbly World of Motion display at Walt Disney Co.'s Epcot into a measurable marketing tool.
GM today will unveil at the Chicago Auto Show its Test Track ride, designed by Disney "Imagineers," to simulate the road tests GM devises for each new car and truck at its Milford Proving Ground.
"Test Track takes guests deep behind the scenes and provides an insight that can't be experienced anywhere else - unless you happen to work for GM," said Philip Guarascio, GM's vice-president for North American advertising and marketing.
The project, said to cost more than $100 million over several years, represents GM's attempt to reach would-be customers inundated by blizzards of marketing messages from cable TV, niche magazines, mass media and the Internet. Instead, Test Track is designed to introduce 20,000 potential GM buyers each day to the automaker's products in the more relaxed environment of Epcot.
"We're providing an entertaining and educational environment that lets people have 'soak time'" to absorb GM's message, Guarascio said. "The average person spends 45 minutes in that pavilion down there. In the new world of marketing, we need to deal with customers on their own terms."
And in the new world of GM, where accountability is the new motto, Test Track will be subjected to a rigorous tracking system to justify the company's investment. Officials say GM will track visitor traffic, collect surveys, monitor test drives, referrals and vehicle purchases to see if the multi-year investment is delivering.
"We didn't do it because it feels good," Guarascio said. "We did it because it makes good business sense."
Test Track is the latest product to spring from GM's 15-year relationship with Disney, and may signal a new phase in a corporate partnership that gives GM access to Disney's ABC television network, ESPN sports network and other marketing tie-ins. Chevrolet's Venture minivan, for example, will be highlighted in a 20-city tour of Disney's new animated feature, Hercules.
Copyright © 1997, The Detroit News
---
Other Test Track sites to visit:
---
WoM/TT Introduction | World of Motion Script | TransCenter | Test Track Script
Concepts/Construction Page | WoM/TT Fact Sheet | "It's Fun to Be Free" Lyrics
Return to: EDC Gateway
---

If you have any questions, comments, or corrections, please contact the EDC Webmaster.
© EPCOT Discovery Center
Created July 1, 1999 / Last modified September 16, 2001
---
DISCLAIMER: Use of the EDC site signifies your agreement to the terms of use detailed in the Complete Disclaimer. This is a fan based site and is to be a source of entertainment and information. This site is NOT affiliated with or endorsed by the Epcot theme park and The Walt Disney Company. All photos presented within this site are © Copyrighted by EDC unless otherwise noted.