Journey Into
Imagination
Introduction
---
Attractions:

Journey Into
Imagination Ride
Script Part 1

JII Ride Script
Part 2

Image Works

---
Magic Journeys
Lyrics

Captain EO Part 1

Captain EO Part 2

Honey, I Shrunk
the Audience
Pre-Show 1

HISTA Pre-Show 2

HISTA Script Part 1

HISTA Script Part 2
---
Extras:

JII Fact Sheet

---
---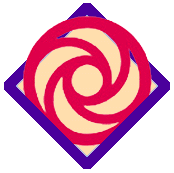 The information on this site may not be reproduced in any form on the Internet or any other medium without express written permission from EDC.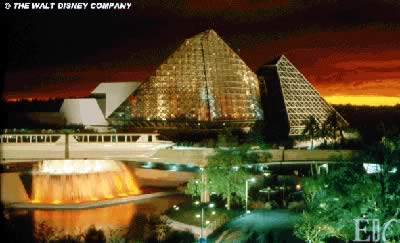 The renovated IMAGINATION! pavilion opened on October 1, 1999 featuring the new Journey Into Your Imagination, the new Image Works, and the remaining Honey, I Shrunk the Audience. More details about these new attractions will be added in the future. But you can always relive the past by looking through this area featuring the classic Journey Into Imagination attractions.
Within the crystal structure of Journey Into Imagination, Disney Imagineers present a wonderland of creativity. The pavilion features a ride through attraction, an interactive exhibit, and a 3-D film all dedicated to exploring the wonders of the imagination.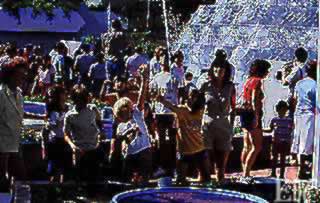 © Disney
Don't miss the fountains in the Picture Garden outside the pavilion. The "leap frog fountain," as its designer Mark Fuller calls it, has 17 circular pods amongst the shrubbery in five planters. The 17 nozzles (one in each pod) shoot clear, perfect streams of water three-fourths of an inch in diameter from pod to pod. In between planters, the glass-like streams leap over guests' heads. A waterfall in front of the Picture Garden flows uphill. Surrounding the Figment topiary is a ring of small spheres which shoot up balls of water. Throughout the 1980s, Dreamfinder could be seen outside the pavilion with his friend, Figment. Out of film or want some Figment souvenirs? Head over to Cameras & Film outside the Magic Eye Theater.
| | | |
| --- | --- | --- |
| | | |
| The Journey Into Imagination ride was a fun-filled "sensory experience" that invited guests to enter the realm of the imagination. The almost impossible task of translating such a non-tangible thing as the imagination into a visual form was masterfully created by Walt Disney Imagineering. While the attraction may seem like a bunch of un-related scenes to the first time visitor, a careful look reveals a very intricate and well-executed adventure. Journey back to this classic Disney attraction here at EDC. | Interactive exhibits that allow you to use your sparks of imagination. Walk through a rainbow, re-arrange your face, color in a picture of Figment, conduct an orchestra ... and more at the original Image Works. | Enter here to explore EPCOT's 3D films: Captain EO and Honey, I Shrunk the Audience. (Magic Journeys script may be added in the future.) |
JII Ride Script Part 1 | JII Ride Script Part 2 | Image Works | 3D Films | JII Fact Sheet
Return to: EDC Gateway
---

Journeys Into Imagination since August 1, 1998.

If you have any questions, comments, or corrections regarding this site, please contact the EDC Webmaster.
© EPCOT Discovery Center
Created May 23, 1997 / Last modified September 3, 2001
---
DISCLAIMER: Use of the EDC site signifies your agreement to the terms of use detailed in the Complete Disclaimer. This is a fan based site and is to be a source of entertainment and information. This site is NOT affiliated with or endorsed by the Epcot theme park and The Walt Disney Company. All photos presented within this site are © Copyrighted by EDC unless otherwise noted.